/
Questions
/
Report
/
Prepared as a Report to Businesses on the Costs and Benefits of Introduction a Real Living Wage for their staff: Business Management Report, UOEL, UK
Looking For Plagiarism Free Answers For Your UK College/ University Assignments.
BUY NOW
Prepared as a Report to Businesses on the Costs and Benefits of Introduction a Real Living Wage for their staff: Business Management Report, UOEL, UK
| University | University of East London (UOEL) |
| --- | --- |
| Subject | Business Management |
Content
The assignment should be prepared as a report to businesses on the costs and benefits of introducing a Real Living Wage for their staff. The Real Living Wage (RLW) is defined by the Living Wage Foundation as a 'calculation made according to the cost of living based on a basket of household goods and services'. The RLW is higher than the National Living Wage.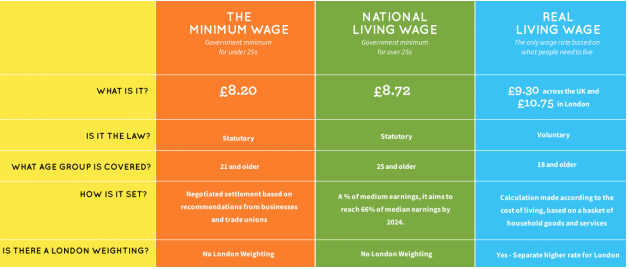 The report should do the following:
• Define the policy area
• Define the aims of the RLW
• Summaries the background research (literature) on the RLW using a range of
academic sources.
• Examine the arguments for and against the RLW
• Outline the costs and benefits to businesses considering implementing the RLW
• Incorporate meaningful and useful graphs and figures from the background
research
• Produce clear and concise recommendations based on credible evidence.
Do You Need Assignment of This Question
Request Answer Of This Assignment